Endpoint Security
Network Attacks Today
The news media commonly covers attacks on enterprise networks. Simply search the internet for "latest network attacks" to find up-to-date information on current attacks. Most likely, these attacks will involve one or more of the following:
Distributed Denial of Service (DDoS) – This is a coordinated attack from many devices, called zombies, with the intention of degrading or halting public access to an organization's website and resources.
Data Breach – This is an attack in which an organization's data servers or hosts are compromised to steal confidential information.
Malware – This is an attack in which an organization's hosts are infected with malicious software that cause a variety of problems. For example, ransomware such as WannaCry, shown in the figure, encrypts the data on a host and locks access to it until a ransom is paid.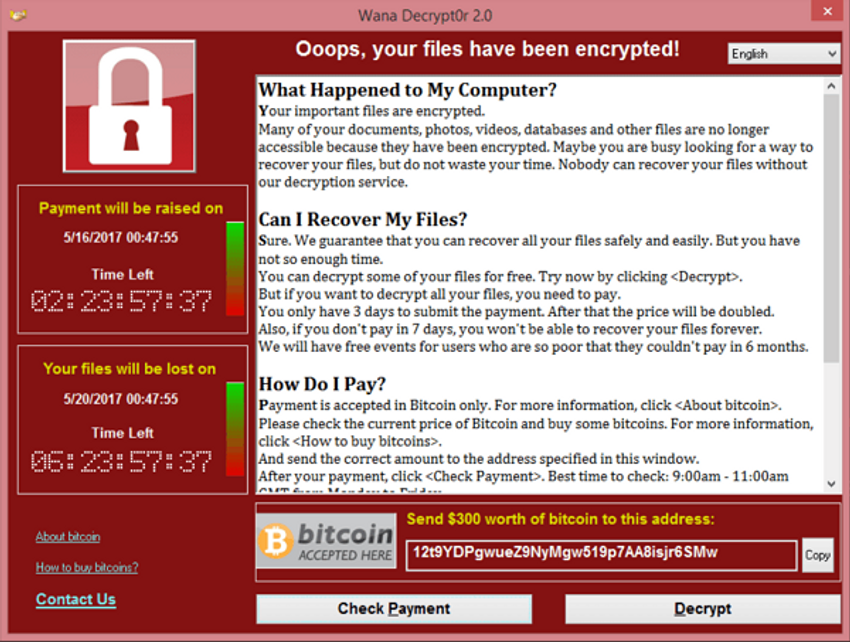 Network Security Devices
Various network security devices are required to protect the network perimeter from outside access. These devices could include a virtual private network (VPN) enabled router, a next-generation firewall (NGFW), and a network access control (NAC) device.