WLAN Components
Wireless NICs
Wireless deployments require a minimum of two devices that have a radio transmitter and a radio receiver tuned to the same radio frequencies:
End devices with wireless NICs
A network device, such as a wireless router or wireless AP
To communicate wirelessly, laptops, tablets, smart phones, and even the latest automobiles include integrated wireless NICs that incorporate a radio transmitter/receiver. However, if a device does not have an integrated wireless NIC, then a USB wireless adapter can be used, as shown in the figure.
Note: Many wireless devices you are familiar with do not have visible antennas. They are embedded inside smartphones, laptops, and wireless home routers.
USB Wireless Adapter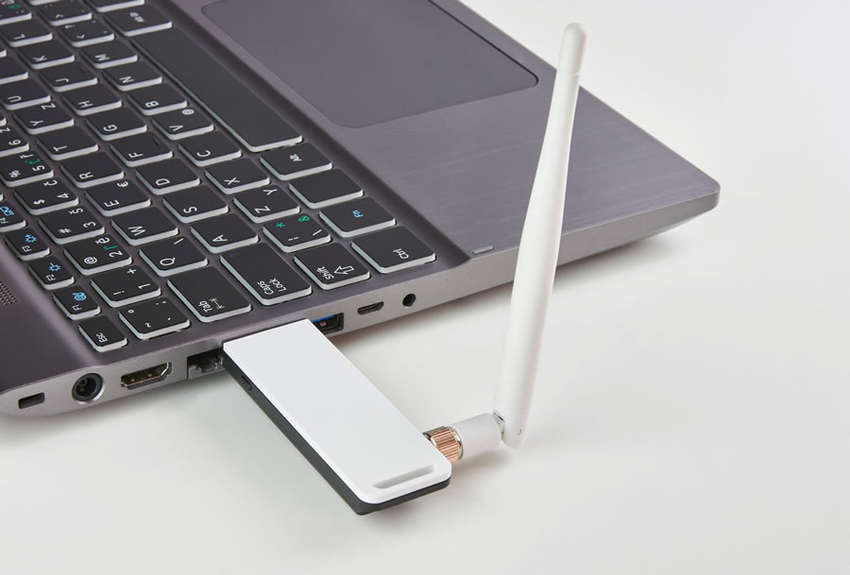 Wireless Home Router
The type of infrastructure device that an end device associates and authenticates with varies based on the size and requirement of the WLAN.
For example, a home user typically interconnects wireless devices using a small, wireless router, as shown in the figure. The wireless router serves as an:
Access point – This provides 802.11a/b/g/n/ac wireless access.
Switch – This provides a four-port, full-duplex, 10/100/1000 Ethernet switch to interconnect wired devices.
Router – This provides a default gateway for connecting to other network infrastructures, such as the internet.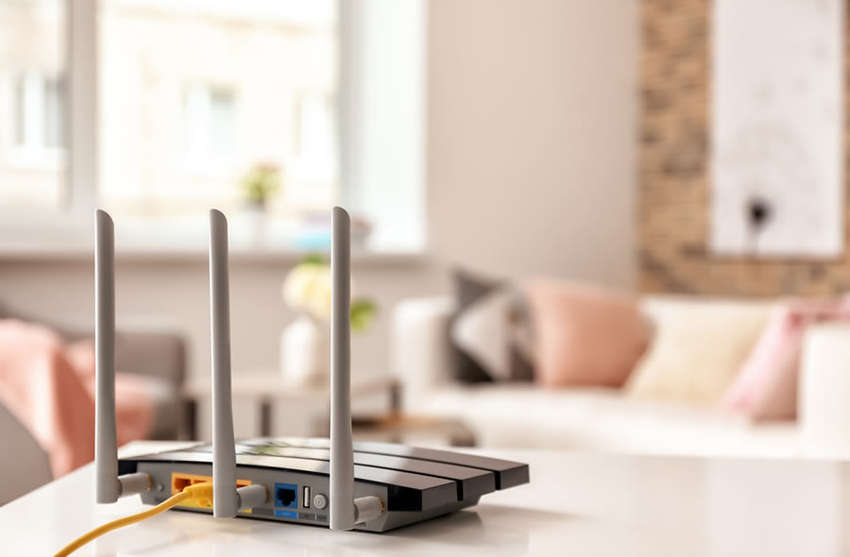 A wireless router is commonly implemented as a small business or residential wireless access device. The wireless router advertises its wireless services by sending beacons containing its shared service set identifier (SSID). Devices wirelessly discover the SSID and attempt to associate and authenticate with it to access the local network and internet.
Most wireless routers also provide advanced features, such as high-speed access, support for video streaming, IPv6 addressing, quality of service (QoS), configuration utilities, and USB ports to connect printers or portable drives.
Additionally, home users who want to extend their network services can implement Wi-Fi range extenders. A device can connect wirelessly to the extender, which boosts its communications to be repeated to the wireless router.
Wireless Access Points
While range extenders are easy to set up and configure, the best solution would be to install another wireless access point to provide dedicated wireless access to the user devices. Wireless clients use their wireless NIC to discover nearby APs advertising their SSID. Clients then attempt to associate and authenticate with an AP. After being authenticated, wireless users have access to network resources. The Cisco Meraki Go APs are shown in the figure.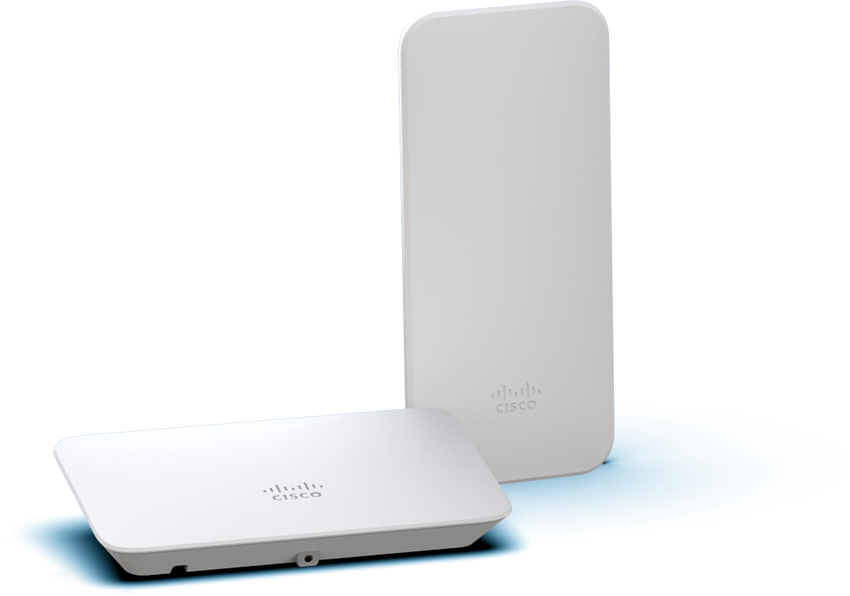 AP Categories
APs can be categorized as either autonomous APs or controller-based APs.